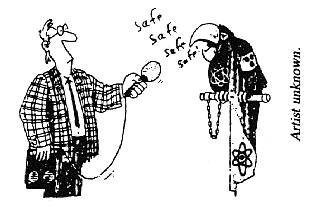 1.
[snip]
Japan Tells Fukushima Residents Area Will be Safe by 2021
Residents who abandoned their homes after Japan's catastrophic Fukushima nuclear disaster will be able to return in 2021, according to government estimates reported on Tuesday. A team in charge of helping victims of the disaster say that cleanup efforts and "natural decontamination effects" will likely cut radiation doses by up to 76 percent in "difficult-to-return" areas, Asahi Shimbun newspaper reported.
[end snip]
http://www.nbcnews.com/news/world/japan-tells-fukushima-residents-area-will-be-safe-2021-n139121
[snip]
2.
Estimates of 2021 radiation doses predict drop-off in Fukushima
FUKUSHIMA – Radiation doses in parts of Fukushima Prefecture now deemed uninhabitable because of contamination will fall by over half by 2021, government estimates released Monday show.
Annual doses per person would fall below 20 millisieverts if decontamination work is done, according to the estimates by the Cabinet Office.
It is the first time that radiation exposure estimates have been compiled for the areas where annual doses stand above 50 millisieverts.
An annual reading of 20 millisieverts or less is one of the conditions for the evacuation advisory to be lifted.
[end snip]
http://www.japantimes.co.jp/news/2014/06/24/national/estimates-of-2021-radiation-doses-predict-drop-off-in-fukushima/#.U6pmV6hBnYA