[snip]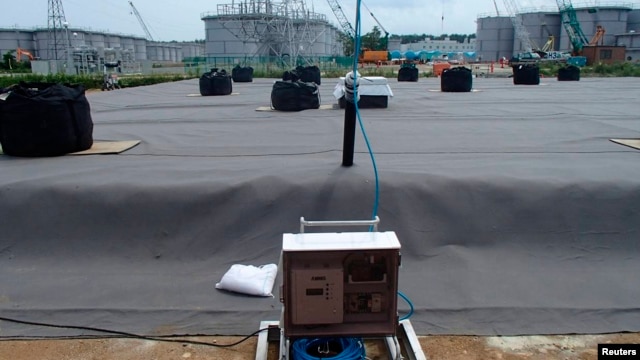 A leakage detective unit (C) and its detection punch unit on an underground water storage tank are seen at TEPCO's tsunami-crippled Fukushima nuclear power plant in Fukushima, in this undated photograph released by TEPCO on April 6, 2013.
TOKYO — Fresh revelations about radiation contamination from the operator of the crippled Fukushima nuclear power plant and a government regulator are prompting new concerns in Japan.

What is expected to be a decades-long battle to halt radiation leaks and to clean up contaminated soil and water at the Fukushima-1 nuclear plant is back in the public eye following the release of new information this week.

The destroyed facility's owner, Tokyo Electric Power Company (TEPCO), says there have been significant increases in recent months in levels of radioactive cesium in the groundwater, as well as strontium and tritium offshore.

Meanwhile, the head of the recently established Japan Nuclear Regulatory Authority, Shunichi Tanaka, acknowledges contaminated water has probably been continually leaking into the Pacific Ocean since the plant was swamped by a tsunami triggered by a magnitude nine earthquake on March 11, 2011.

"The ocean continues to be contaminated to some extent, great or small," Tanaka said, adding that that while it peaked at the time of the disaster two years ago, he thinks it has been continuing even after that

[end snip]
Well that's good to know......