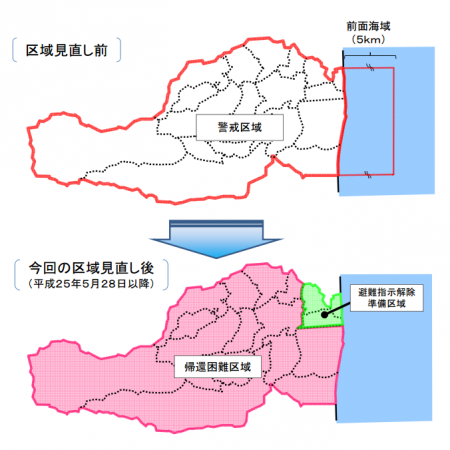 [snip]
On 5/7/2013, Nuclear Emergency Response Headquarters of Cabinet office announced they are going to lift the hazard area in Futaba machi Fukushima as of 5/28/2013.
There will be no hazard area in Fukushima.
The town will be in "Evacuation order lifting preparation area" and "Hard to return area". The annual doses are less than 20mSv/y and over 50mSv/y. As to "Evacuation order lifting preparation area", the regulation will be lifted after decontamination....
...The former town mayor, Idogawa was opposing to accept the interim storage facility before resigning.
He commented, "Like in Auschwitz camp, our DNA is massacred in Fukushima prefecture just like guinea pigs "...
[end snip]
*sigh for mankind.......
translation @
[link to fukushima-diary.com]
Please support
Mochizuki
in his efforts to keep people informed....