The storage of radiactive waste is known to have 3 levels
slighty
moderately
highly
there are different colours for the 10 gallon drums, of which different countries use different colours.
linked to this post is the following article:

,<snip>
Posted by Mochizuki on May 10th, 2012
Before 311, radioactive waste of over 100 Bq/kg was stocked like this on the picture.
Now 100Bq/kg is the safety limit of food.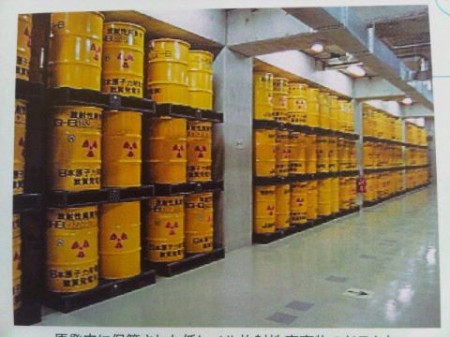 <end snip>
so that much nuclear waste is allowed in the food that people eat?????